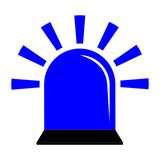 We need your help. This shutdown is hard on everyone but because teachers are teaching online our revenue has dropped almost to nothing. I believe we will come back stronger than ever when school opens in August but until then we just want to stay open. Your support will help us continue giving teachers the supplies they need in this crazy time.
If you want to donate here is how:
Mail us a check. PO Box 91144 Tucson Az 85752
Go on our website https://t4teachers.org and press the Donate
Stop by with cash. 6800 N. Camino Martin, Tucson, AZ 85741
Buy a gift certificate for a teacher membership.
We really need your help to keep going. Your gift of any size will make a difference. Please share and pass the word! Your donation is tax deductible as we are a 501(c)3.
We've been working on organizing and keeping the store clean and have loads of great items for summer so can't wait to see our teachers again!
We appreciate you!
---